WISEACRES NEKO CHAN OF CHATABELLES
T.I.C.A Registered
Blue Mink/Mitted
HCM, PKD, FeLV, FIV negative.
Picture taken on November 31, 2013.
Neko is about 8 months old.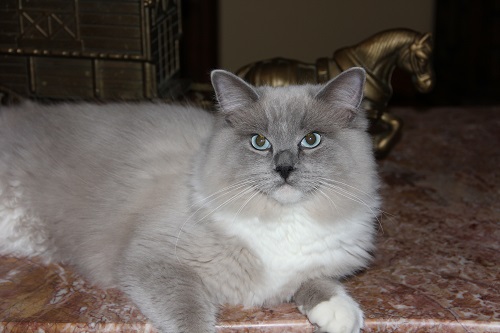 Neko is a gorgeous Blue/Mink Mitted boy.
Neko is our new King! He has a soft plush coat with unique eye colour. He has a wonderful loving personality with people and the Queens.

Chatabelles Zachary Binx
T.I.C.A Registered
Lilac Point
HCM, PKD negative and FeLV and FIV negative.
Picture taken on February 14th, 2015.
Zachary at around 10 months of age.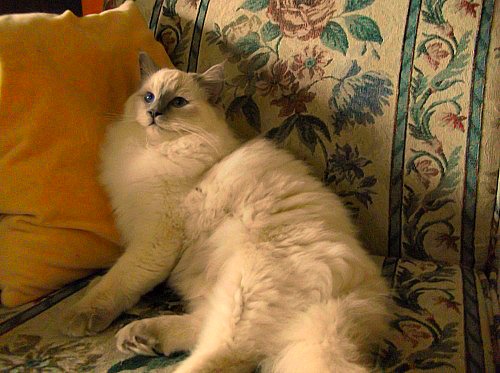 Zachary is a large boy with an amazing docile personality. He is extremely fluffy with nice blue eyes. He has had the Cat Color Coat Test Results and is confirmed to be a lilac. What a wonderful addition to our Cattery!